OVERVIEW
One of ICC's largest halls, Harbiye Auditorium spans an area of 3.028 m2, with a capacity of hosting up to 3555 people. The fact that the auditorium has one big grandstand and provides flexible seating options allows major events to host maximum possible number of people.
The floors, on which the Harbiye Auditorium is located, have spacious foyers that can be used before and during events.
HARBİYE AUDITORIUM FEATURES
Maximum ceiling height of the stage: 9,40m
9 moving mechanical parts for the stage
Seating for mobility-restricted visitors
24 simultaneous interpretation booths
Doors that provide direct access to the backstage
Visitor access from 12 separate doors on two different floors
The hall can be divided with 3 automatically controlled red curtains.
Can be adjusted at the requested height within the limits of 0-106cm, and made up of 9 pieces
A stage area of 620m2
3 light bridges
7 soffits for decorative purposes
5 on-the-stage folding acoustic panels
Simultaneous image and audio transmission between technical desk and stage
Intercom system for communication between technical desk and stage
Motorized curtain
Fire safety curtain in case of emergency
3 VIP rooms in a total of 11 rooms in the backstage
Backstage rooms cover a total area of 264m2
1,75 m x 2,30 m 12 guest doors
Guests can enter the hall from two sides, in addition to access from B2 and B3 floors.
SEPERABLE SPACES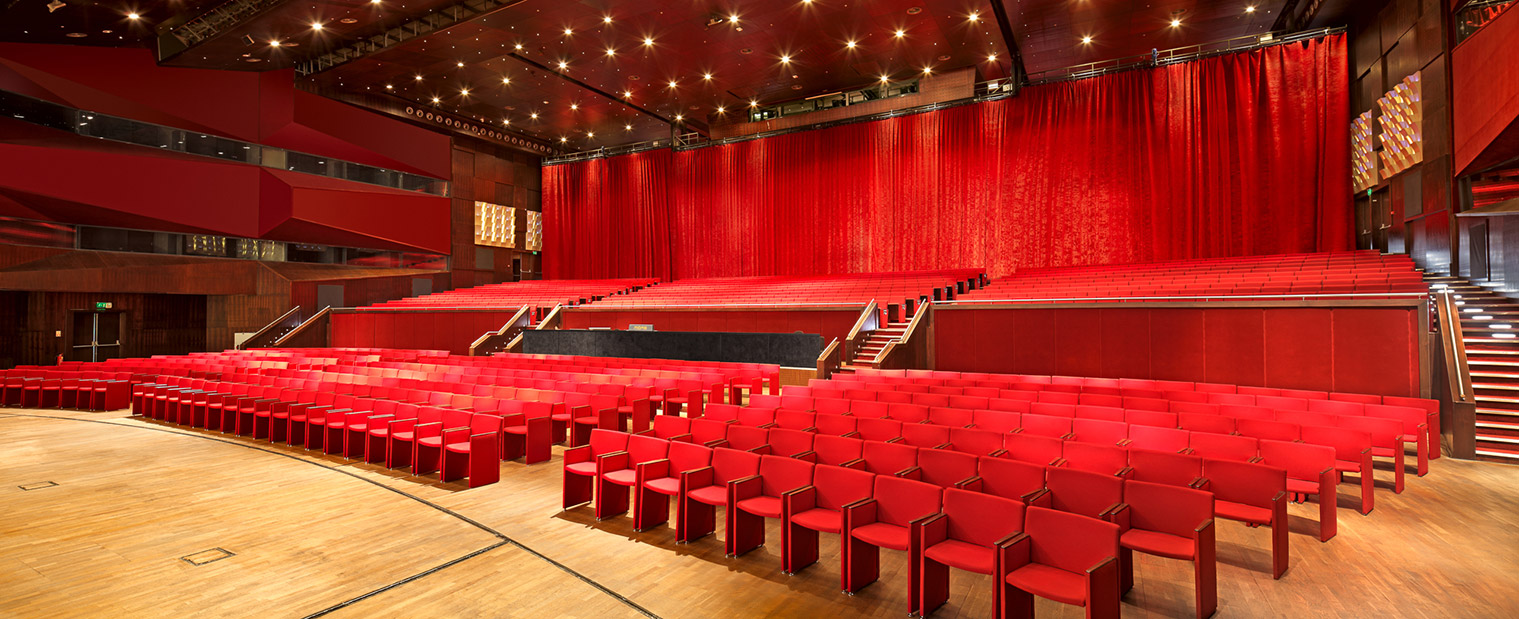 HARBİYE AUDITORIUM VIP ROOMS

AUDITORIUM LOCATION MAP / B2 LEVEL